Hello and welcome to another editio of the bulls vs the bears. Today I have a very simple suggestion for you: Hold your trades for a week or more and your profits will bulge You will thank me for this later. A lot of traders prematurely head for the exits after a few hours instead of letting a trade run for two weeks and gaining a handsome profit You need tons of patience, discipline and self-control if you want to hold your trades for ages.
Let me let you in on something I have discovered on my journey as a forex trader. The foundation of success as a forex trader lies in holding your trades for long without interference and letting the market rack up the pips which then converts into profits for you. Just sit back and watch how long it takes for the price signals to play out.
To succeed as a long distance trader, make use of the daily chart and wide losses to avoid being stopped out as fast as you entered your trade. So all we are going to do today is learn how to hold our trades long enough for long term trading prosperity using price action chart illustrations
First Off:
Hold The Trade For At Least Three Weeks
The maximum threshold for holding a trade is 1-3 weeks. Now some of you are probably like "You have got to be crazy. You want me to blow uo my account.?" That's because you've never held a trade for that long before. If you want to get more out of your trades this type of tiem frame is the appropriate time frame to utilize. Let me explain with the following time picures starting with
Pin Bars Forming At Key Level of Support
Here we see a nice set of pin bars forming at the key levels of support. With the first pin bar we see price take a major surge , Now usually that takes at least 6 days to form if you want to make a huge profit. The next pin bar takes much longer to take shape. It usually takes at least two weeks to form. You can apply the 50% retrace strategy and then wait for the bulls to surge even further to the mountains. This should be part of your trading plan and stick to it. Our next illustration
Pin Bars In A Downward Trend
Here we see a pin bar set up in the USDJPY pair. We see a bunch of pin bars caught in a downtrend. However, notice at the line of resistance how the trend is moving sideways. This goes on for about days before the bears eventually break out of the sideways trap. And with that comes a handsome profit, not to mention your cash register ringing very loud.
Just make sure the sideways movement of the market does not confuse you to the point where you incur major losses. Because that's what exactly f going to happen if you don't get it right.
Next up is:
Use Wide Stop Losses and Let The Trades Flow Uninterrupted
I f you wan to experience substantial profits from your trades use wide stop losses and let the trades run uninterrupted. Do not meddle with the trades. Giving your trade an extra 50 pips could be the difference between a humongous profit and a nuclear-sized loss. This is because a lot of trades are taken at the level of support after a pullback within the trend.
Unfortunately we don't have the crystal ball yo to predict how far the market will pull back. So you will be better served giving your trade some much needed oxygyen to avoid your stop loss being obliterated. Also by increasing the stop loss distance you extend the amount of time you need to hold your trade.
Some currency pairs such as the EURUSD pair average about 200 pips a week. So if your target for the three weeks is 600 pips, I'd say hang real tight until price hits your take profit target. Try to force a move and your account could suffer a major meltdown.
There is an important fact you need to keep in mind about wide stop losses. They buy your trade enough time to afford you the opportunity to rack up the profits consistently. This should be the main objective of every trader. Let's look at an example of wide stop losses in action
Right in front of us is a daily pin bar set up. On the far left side we see a nice bullish trend with consecutive pin bars in the mix. However as you can see the market then veers sideways for a few days before shooting further upwards again. The danger in this scenario is that your stop loss could easily get shot to pieces before it surges further up
Some of you are probably asking "Well How Do I avoid such a calamity? Like a mentioned earlier, Give your stop loss enough distance and you have yourself a hefty profit. But please do not get greedy just so you can give yourself a huge position size. Do that and you become a lamb being led to the slaughter by the market.
Let's look at another example of a wide stop loss in action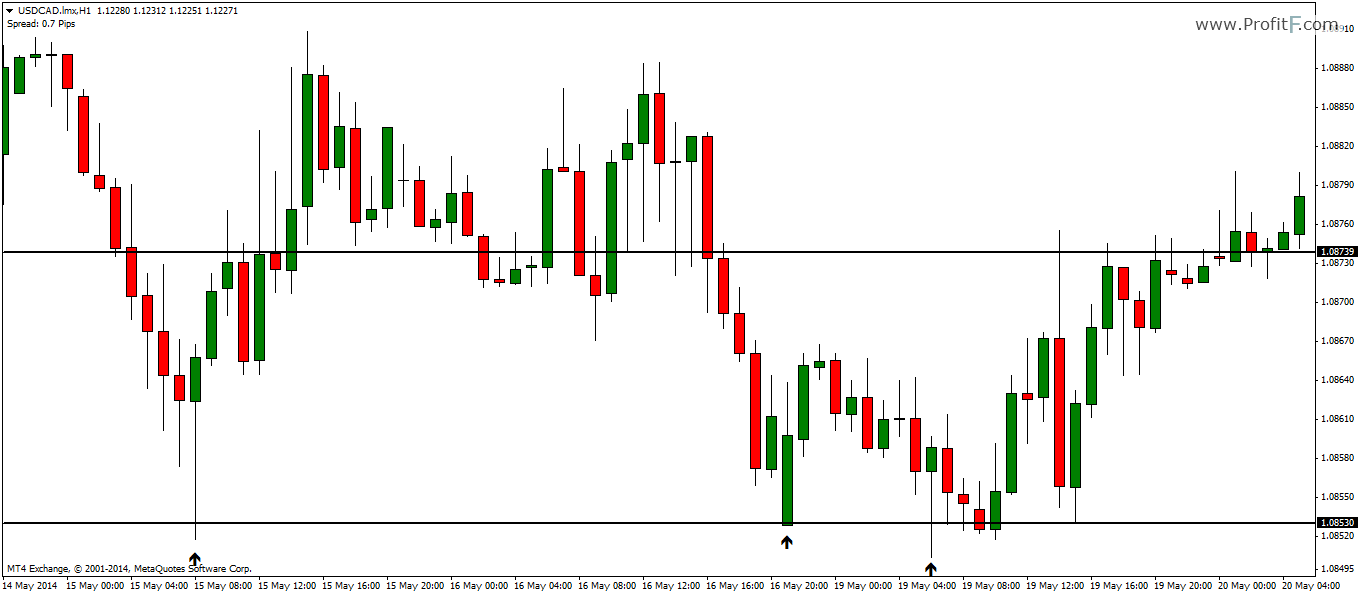 Right in front of us is a pin bar set up using the USDCAD pair. We are going to zoom in on the bearish pin bar signals along the line of resistance. The best place to place your wide stop jest bekow the level and not at the pin bar high. Place the stop anywhere else and your trading position and your trading account will be screaming "EMERGENCY!"
Notice where the market is going sideways in the middle of the resistance area? That occurred when a price entry was made behind a 50% retrace setup. Price then hits the pin high before the bears took over the show. Now instead of staring at your screen for 3 weeks waiting to see whether your cash register has rung or not, how about setting the set and forget option and take stroll outside while your trade automatically makes money for you? You can't go wrong with this solution.
Patience And Discipline Is The Only Way Out
Patience and discipline is the only way out if you want to succeed in holding your trades. Just stick to your trading plan and you cant go wrong. Apply a gambler's mentality and you create a huge crater in your trading account.
Usually the best trades take about a week, sometimes longer to take shape. Let's see an illustration below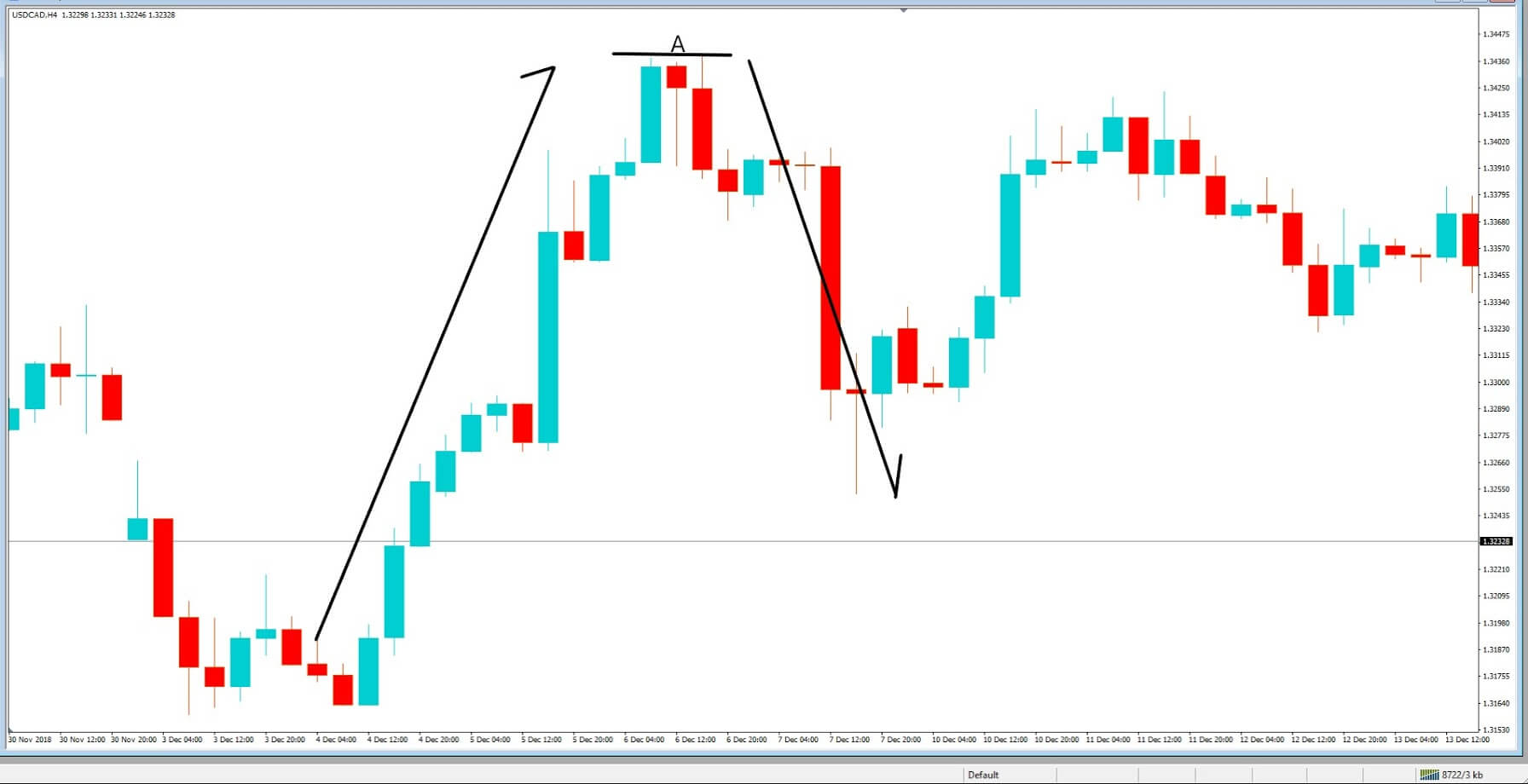 Here we price initially taking a dip and all of a sudden the bulls swing price right back to to the level of resistance. The bears then take over to form a bearish signal. Instead of settling for a small profit the next day, how about holding the trade an extra six days and allow price to hit the next available support level and earn a handsome profit? You can then buy the Ferrari you have been dreaming about.
For more information on holding
That's a wrap for "Hold Your Trades For A Week Or More And Your Profits Will Bulge." You need to to think of time as a significant component of trading and not some abstract concept. Every time you enter a trade, give the trade the oxygen it needs to rack up the profits for you. Otherwise you will suffer a lifetime of losses culminating into hair pulling depression.
Don't be in a hurry to make quick profits. Just enjoy the trading process and the profits will take care of themselves Even more important don't obsess over your trades when you incur losses. The best to get around this is to control your risk and not over-leveraging your trading acount.
You also need to be brave and patient if you want to succeed in holding your trades for long. Instead of reacting like a Rottweiler, act like a skilled patient trader with the mentality of a sharpshooter.
Til next time take care.
Open Live Trading Account
If you're looking to open a live trading account Sign Up With EasyMarkets